book a valuation to sell or let
eltze estates
If you are looking to sell or let your property, Eltze Estates, your family run estate agent, with over 85 years of combined experience can help. We pride ourselves in our attention to detail and going the extra mile.
About us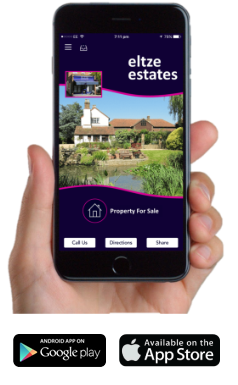 Welcome to the web site of Eltze Estates Ltd the Estate Agent Selling & Letting property in Iver, Iver Heath, Richings Park, Langley, George Green, Slough, Wexham, Stoke Poges, Burnham, Taplow, Eton Wick, Colnbrook & West Drayton.
Bob & Laurie Eltze and their experienced team including Mark, Jo, Peter, Sandra, Giles & Ed are available to help with any property related enquiry.
Our professional, friendly and approachable family run estate agency cares.
Our services
As your local independent estate agent, we are experts in your area and can advise you about the local environment and provide accurate valuations for selling or letting. Pricing your property correctly and presenting the property in the best possible condition provides the best chance of a buyer or tenant being found. We are members of the Property Ombudsman scheme and adhere to a strict code of conduct.
Testimonials
Read what our customers say about Eltze Estates…
Pam & Charles Snell
July 2016
Dear Bob"On recommendation we used the services of Bob Eltze in the Summer of 2016, the whole process was very well managed and the house sold very quickly.We could not ...
Mr & Mrs McMillan, June 2017
We are thrilled to write this thank you to Mark Hodges and the Eltze Estates team for the recent sale of our house. Mark originally sold us our home eight ...
FISA
Iver, November 2009
Friends of Iver Schools Association would like to thank you for your generous donation to our Christmas Fair. This money has been put to good uses in both Iver Village ...
Ms Rolfe
Iver Heath, July 2013
Hi Bob, I just wanted to say a big thank you for all your help throughout the move. Yourself and all of your team were great, very helpful and never ...
Mr Dhaliwal
Iver, November 2013
Dear Bob and Peter, it was an absolute pleasure dealing with Eltze, we found you all to be very proactive, knowledgeable of the market and more importantly excellent in facilitating ...
Mr Wheaton
Uxbridge, December 2013
Dear Bob, once again, I am sorry we weren't able to get a deal at your end working. It was a pleasure working with you. Your business is highly professional, ...
Mrs Barton
Iver Heath, March 2014
Dear Bob and team, I would like to thank you for the way in which you have helped my children and I through the sale of our home and purchase ...
Mr Sehra
Langley, May 2014
Dear Bob, thanks very much for delivering on exactly what you said you would. I also truly appreciate your sense of righteousness in resolving this matter. Yes I would surely ...
Mr Jones
Iver, August 2014
To Bob and all at Eltze Estates. Thank you so much for all your help and guidance with my recent purchase. I will certainly recommend you to others and you ...
Mr Wattis
Richings Park, September 2014
Dear Bob,I wanted to write and thank you and your team for your help in selling our house in Richings Park. Your professional advice and perseverance during a protracted and ...
Latest news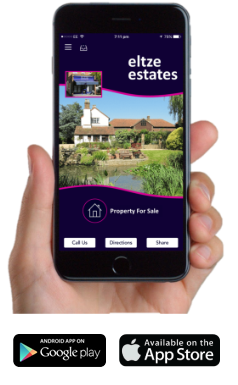 Welcome to NEW Eltze Estates App! Please down load our App for the Apple or Google store and be the first to know when a property comes on the market to let and for sale.
Our dedicated App has lots of handy features such as a rent affordability calculator, stamp duty calculator, Property news section.
Previous
Next
Get in touch
Contact us today
Opening times
Monday - Thursday
9:00 - 17:30